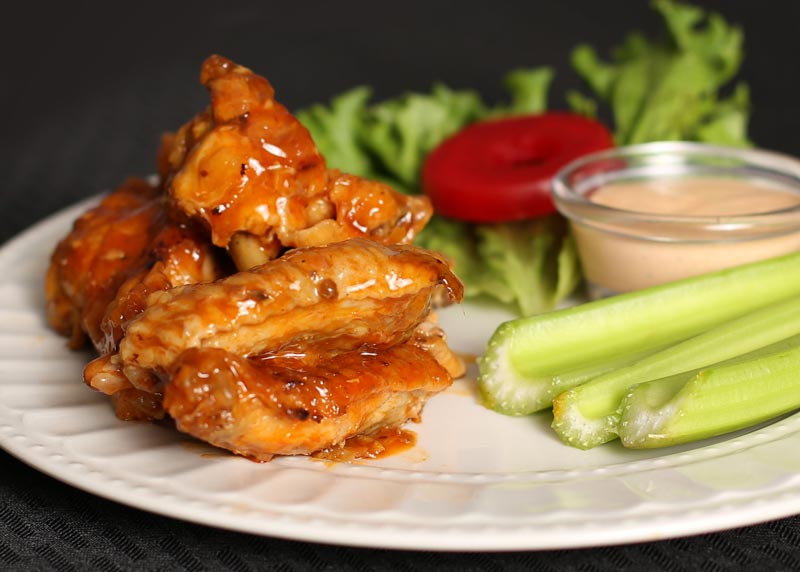 SPARKY'S WINGS
2015-10-19 11:08:08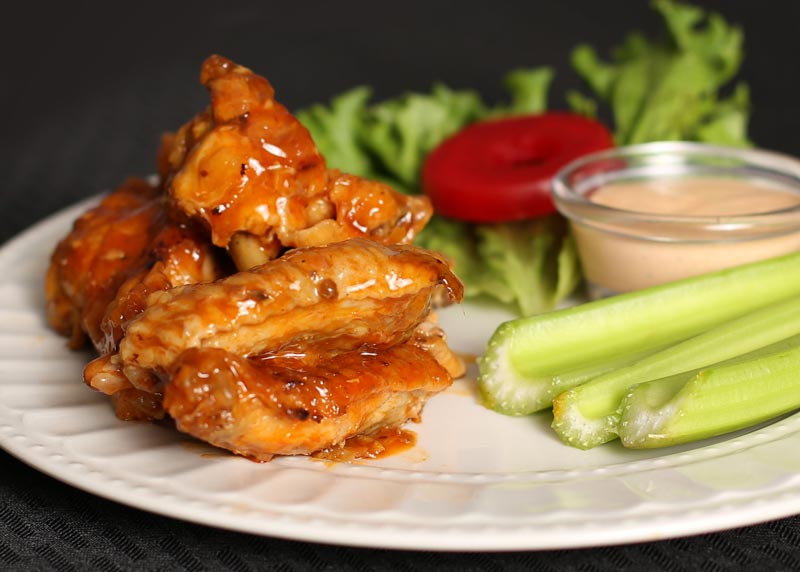 Ingredients
Bone-in Chicken Wings
Instructions
Thaw the wings, wash them & cut them into sections at the joint.
Preheat the oven to 475 deg.
Place the wings on a sprayed jelly roll pan
Spray the wings with a butter flavored non-stick spray
Put them in the oven for 35 minutes or until golden brown.
Take them out, turn them, drain the excess oil, place them back in the oven till crispy & golden brown
Take the wings out of the oven, put them in a bowl, pour Sparky's over the top & toss.
Ready to eat.
Serve with ranch or your favorite topping.
Taste of the Tailgate https://tasteofthetailgate.com/wordpress/