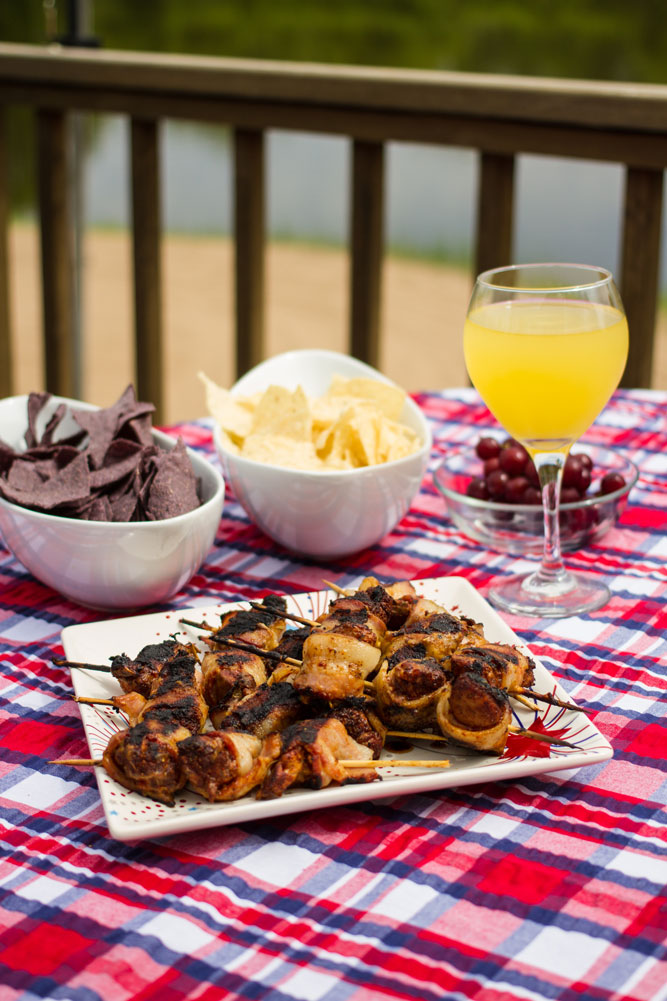 Bacon Wrapped Pork Kabobs
2016-06-10 12:10:37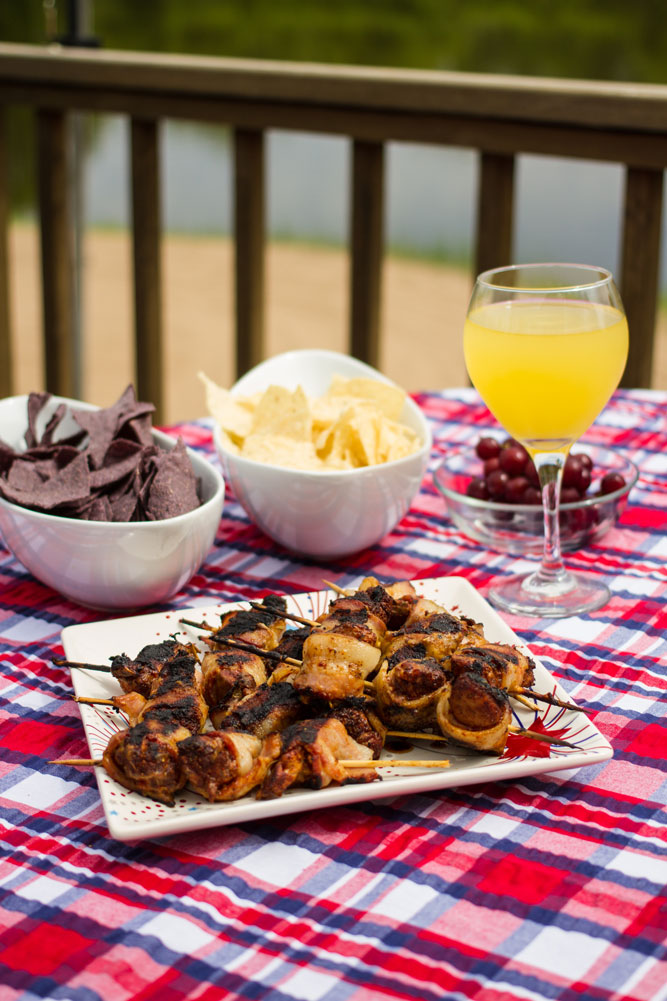 Serves 6
Ingredients
2 pork tenderloins, about 1 pound each, cut into 1-inch pieces
12 slices smoked bacon, thickly cut then halved
12 12-inch skewers soaked in water for one hour, for serving.
For the rub
1 tablespoon paprika
1 tablespoon chili powder
1 teaspoon sugar
1 teaspoon garlic powder
1 teaspoon freshly ground pepper
For the marinade
½ cup Dijon-style mustard
2 tablespoons honey
1 tablespoon Worcestershire sauce
1 teaspoon dried thyme
1 teaspoon dried rosemary
1 teaspoon hot sauce
Instructions
In a large bowl, mix together the ingredients for the rub.
Add the pork pieces and toss gently to coat.
Wrap a half-slice bacon around a piece of the pork and thread onto a skewer. Leaving a bit of room between each piece, continue until all the pieces of pork are skewered.
Arrange the skewers on a large platter and set aside.
In a medium bowl, mix together the ingredients for the marinade and pour it over the kabobs. Cover and marinate in the refrigerator for one hour or up to four hours.
Prepare enough coals for a medium fire or set a gas grill to medium. Grill the kabobs over medium heat until they are cooked through, about 12 minutes.
Remove from heat and serve immediately.
Taste of the Tailgate https://tasteofthetailgate.com/wordpress/