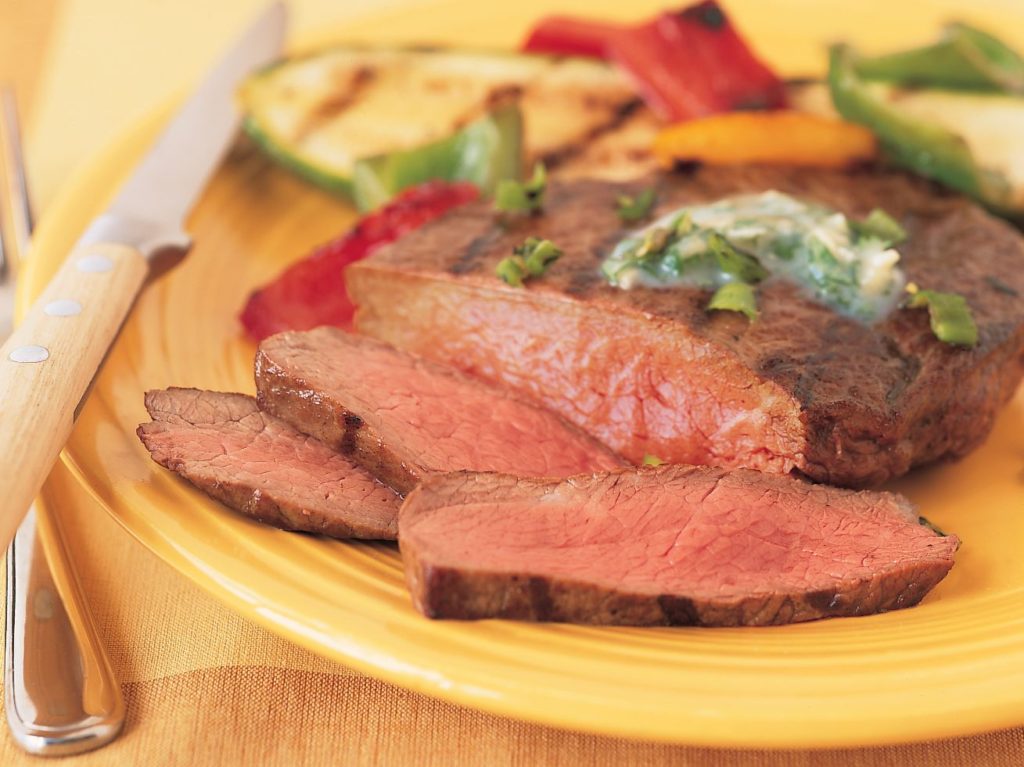 Pepper Beef Steaks with Chile-Cilantro Butter
2018-09-10 12:21:50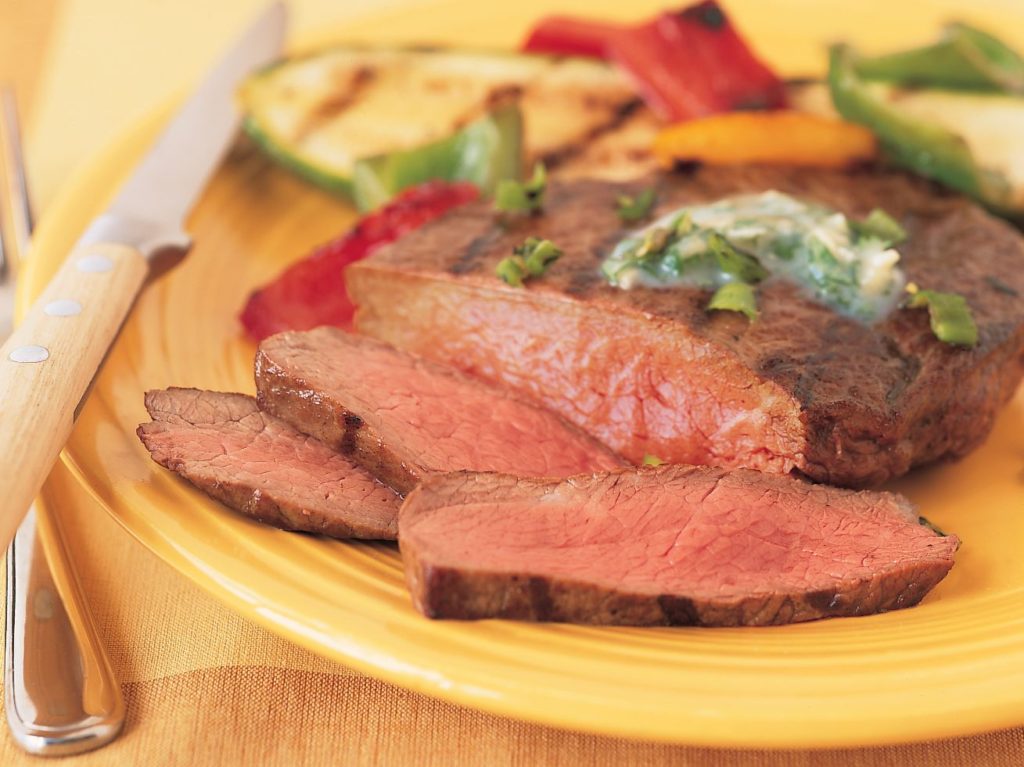 Dijon-style mustard adds a tangy twist to this predominately Latin-flavored dish. Grilled steak topped with a chile-cilantro butter.
Ingredients
4 beef Sirloin Tip Center Steaks, cut 3/4 inch thick
1/3 cup country Dijon-style mustard
2 tablespoons coarsely ground mixed peppercorns
2 teaspoons ground cumin
1/4 cup butter, softened
1 tablespoon minced fresh cilantro
1 teaspoon minced garlic
2 fresh mild green chile peppers such as Anaheim peppers
Instructions
Combine mustard, peppercorns and cumin in small bowl. Remove and reserve 1/2 for brushing. Spread remaining mustard mixture on both sides of beef Sirloin Tip Center Steaks. Cover and marinate in refrigerator 1 hour.
Combine butter, cilantro and garlic in small bowl. Set aside.
Place steaks and peppers on grid over medium, ash-covered coals. Grill, covered, 8 to 9 minutes (over medium heat on preheated gas grill 8 to 11 minutes) until steaks are medium rare (145°F) doneness and peppers are blackened, turning occasionally and brushing steaks with reserved mustard mixture during the last 4 minutes. (Do not overcook.)
Remove blackened peppers; cover and let stand 5 minutes. Remove skin, stems and seeds. Chop peppers and stir 1/2 into butter mixture. Top each steak with 1 teaspoon butter mixture. Sprinkle with remaining chopped peppers. Serve with remaining butter.
Notes
37g PROTEIN
74 % DV
5.5 mg IRON
30 % DV
9.2 mg ZINC
60 % DV
* Based on a 2,000 calorie diet 
** Percent Daily Values are based on a 2,000-calorie diet
Nutrition information per serving: 278 Calories; 1g Total Fat; 108mg Cholesterol; 581mg Sodium; 9g Total carbohydrate; 37g Protein; 5.5mg Iron; 5mg Niacin; 0.6mg Vitamin B6; 3.7mcg Vitamin B12; 9.2mg Zinc.
Taste of the Tailgate https://tasteofthetailgate.com/wordpress/