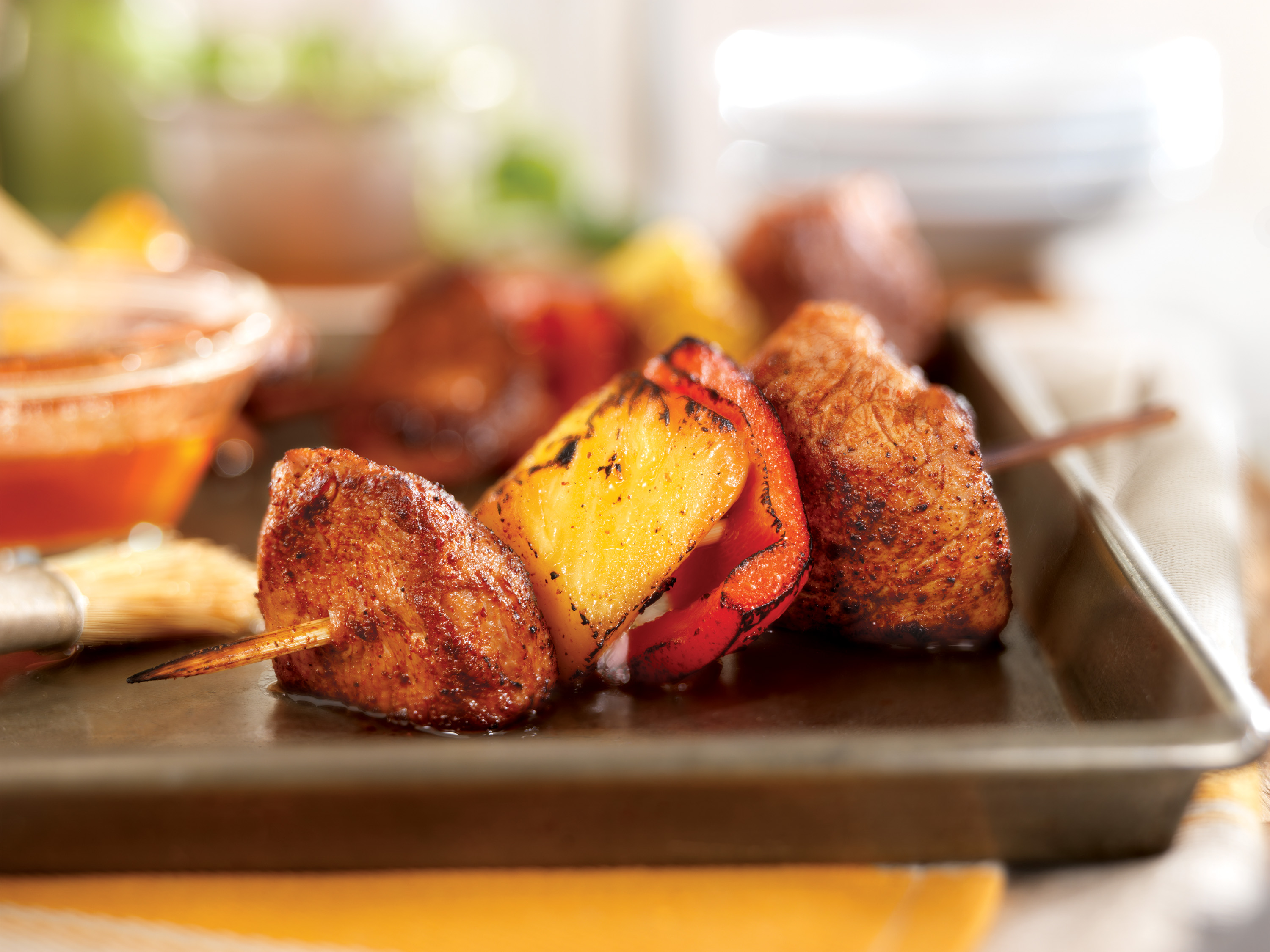 Sweet and Spicy Pork Mini-Kabobs
2018-09-21 14:09:02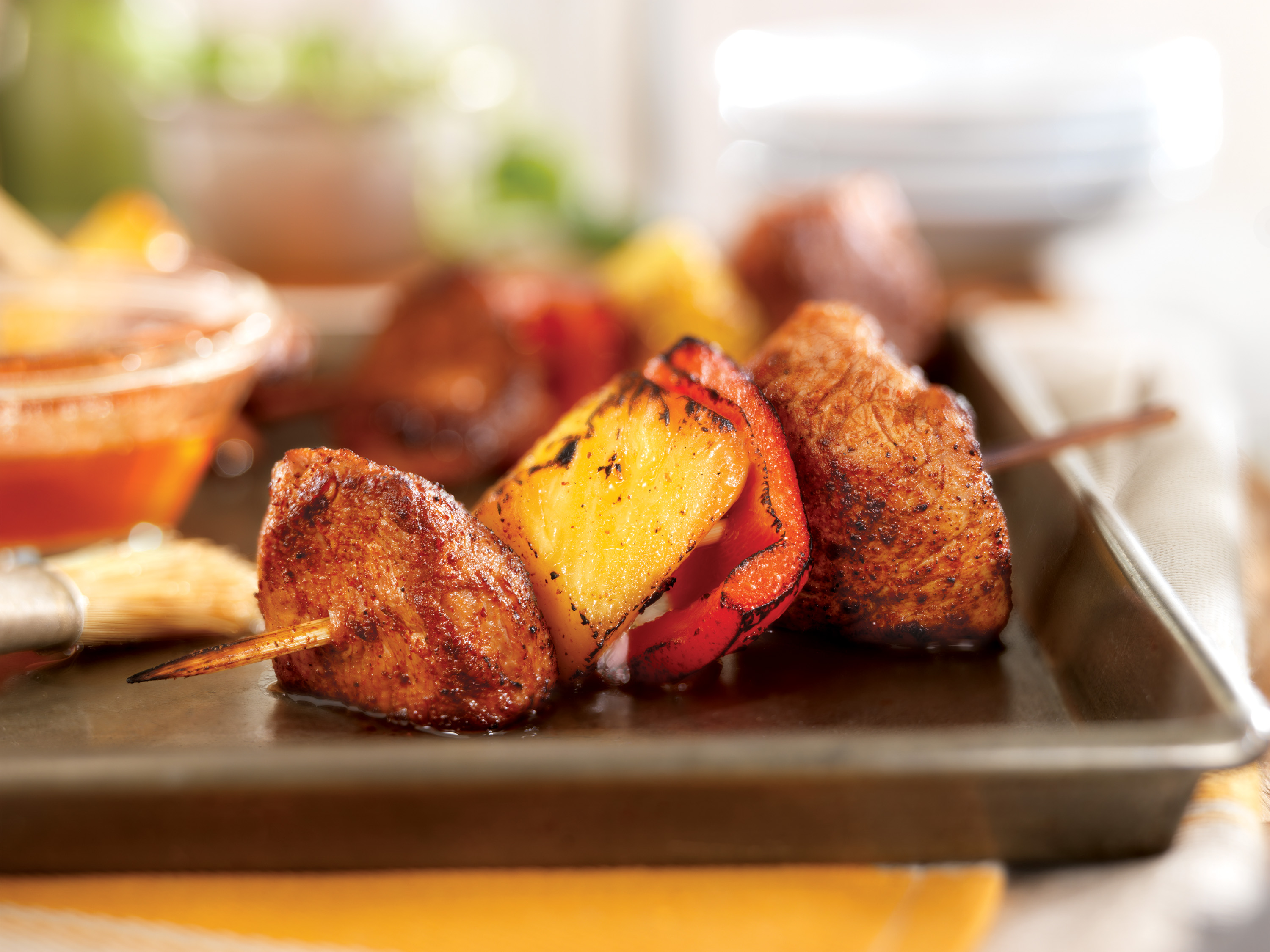 Serves 8
Ingredients
3 pounds pork tenderloin (silver skin removed, cut into 48, 1-inch pieces)
2 tablespoons chili powder
2 teaspoons salt
1/2 pineapple (ripe, peeled, cored, and cut into 24, 1-inch pieces)
1 red bell pepper (large, cored and cut into 24, 1-inch pieces)
2/3 cup honey
2 tablespoons balsamic vinegar
Instructions
Preheat broiler with rack about 8 inches from heat source.
Toss pork with chili powder and salt.
Thread 2 pieces of pork and 1 each of pineapple and red pepper pieces on each skewer.
Wrap exposed end of each skewer with foil to discourage scorching.
Mix honey and vinegar together for glaze.
Broil, turning occasionally and brushing well with glaze during last 2 minutes, until pork is barely pink when pierced with tip of knife, about 8 minutes.
Serve warm.
Taste of the Tailgate https://tasteofthetailgate.com/wordpress/