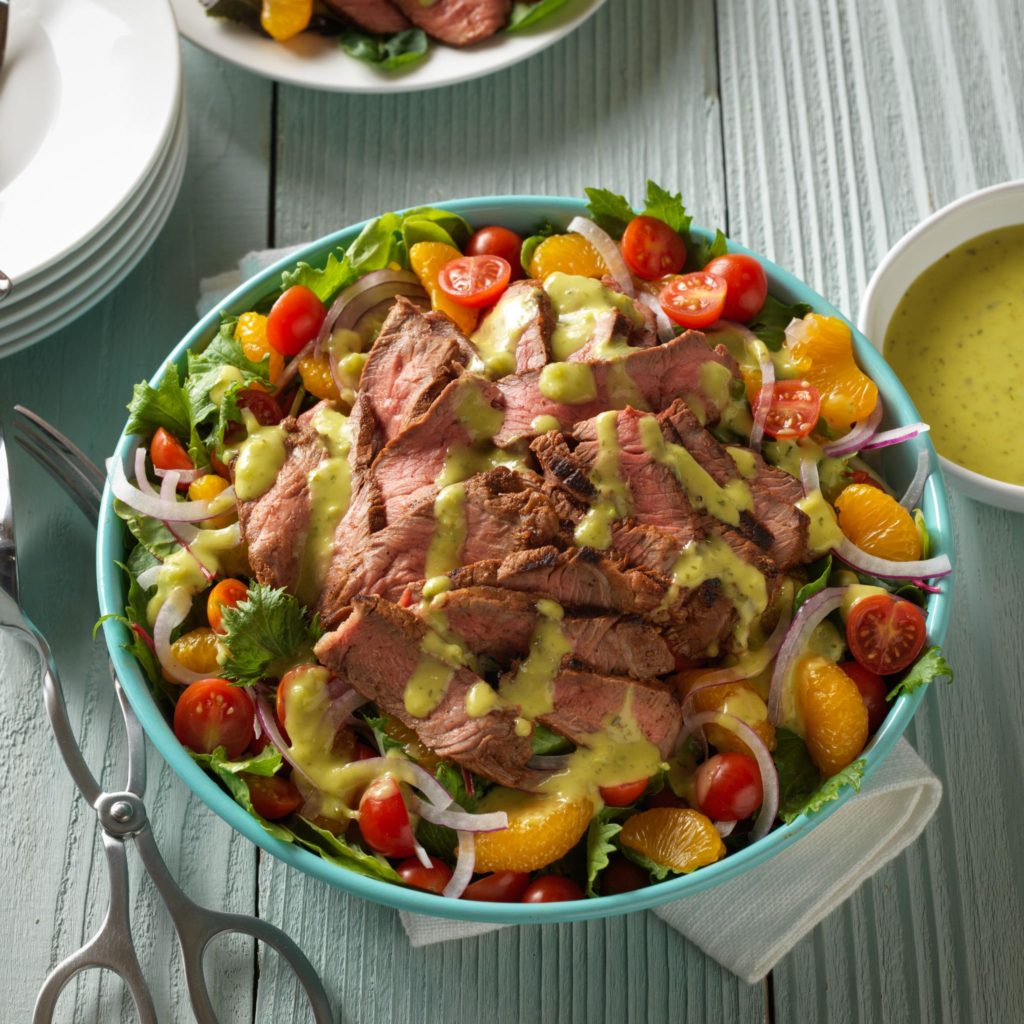 Grilled Spicy Steak Salad with Guacamole Salsa
2018-09-10 12:14:14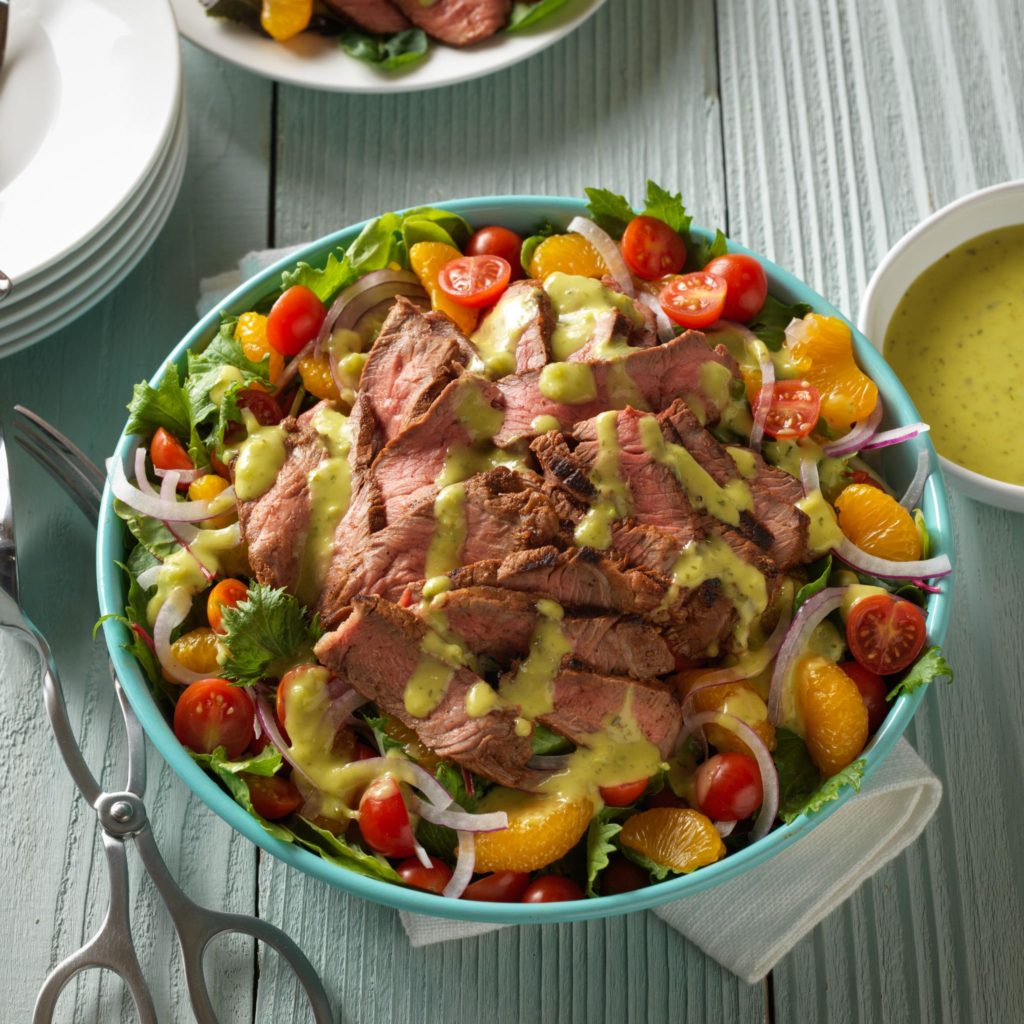 Ingredients
1 beef Top Sirloin Steak Boneless, cut 3/4 inch thick (about 1 pound)
8 cups mixed salad greens
1/2 cup Herdez® Guacamole Salsa, divided
1 cup cherry or grape tomatoes, cut in half
1/2 cup thinly sliced red onion
1 can (11 ounces) Mandarin oranges, drained
Marinade
1/3 cup fresh lime juice
1 tablespoon minced garlic
1 tablespoon chili powder
Instructions
Combine marinade ingredients in small bowl. Place beef steaks and marinade in food-safe plastic bag; turn steak to coat. Close bag securely and marinate in refrigerator 1 hour.
Remove steaks from marinade; discard marinade. Place steaks on grid over medium, ash-covered coals. Grill, covered, 7 to 11 minutes (over medium heat on preheated gas grill, 8 to 13 minutes) for medium rare (145°F) to medium (160°F) doneness, turning occasionally.
Carve steaks across the grain into thin slices. Season with salt, as desired. Toss salad greens with 1/4 cup Herdez® Guacamole Salsa; arrange on serving platter. Top with tomatoes, onion, oranges and beef. Drizzle with remaining 1/4 cup salsa.
Notes
3g SAT FAT
15 % DV **
29g PROTEIN
58 % DV
4 mg IRON
20 % DV
5.5 mg ZINC
35 % DV
* Based on a 2,000 calorie diet 
** Percent Daily Values are based on a 2,000-calorie diet
Nutrition information per serving: 301 Calories; 6g Total Fat; 3g Saturated Fat; 2g Monounsaturated Fat; 70mg Cholesterol; 347mg Sodium; 20g Total carbohydrate; 29g Protein; 4mg Iron; 8.3mg Niacin; 0.7mg Vitamin B6; 109.2mg Choline; 1.5mcg Vitamin B12; 5.5mg Zinc; 31.3mcg Selenium; 5.5g Fiber.
Taste of the Tailgate https://tasteofthetailgate.com/wordpress/