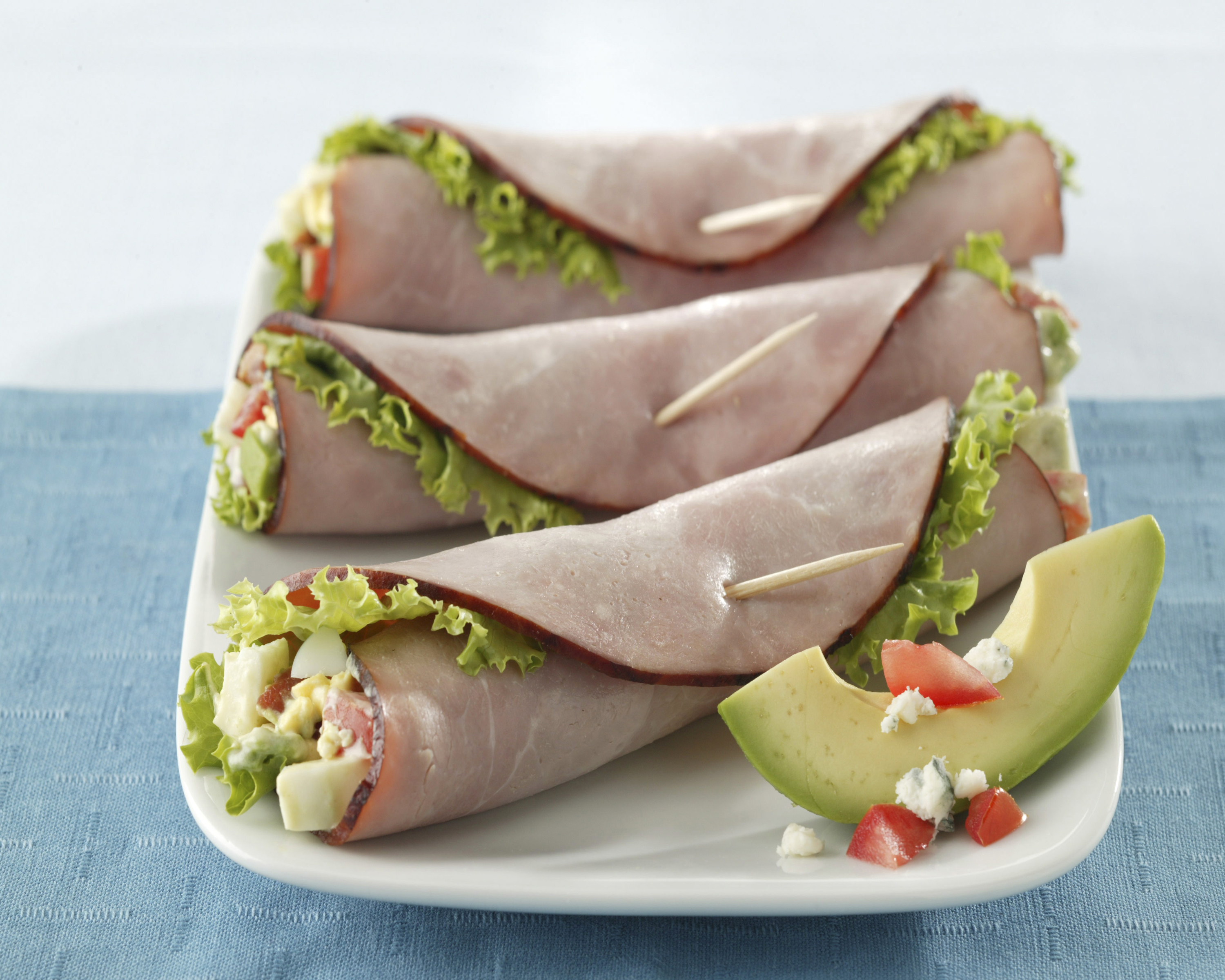 Cobb Salad Ham Roll-ups
2018-09-21 14:15:11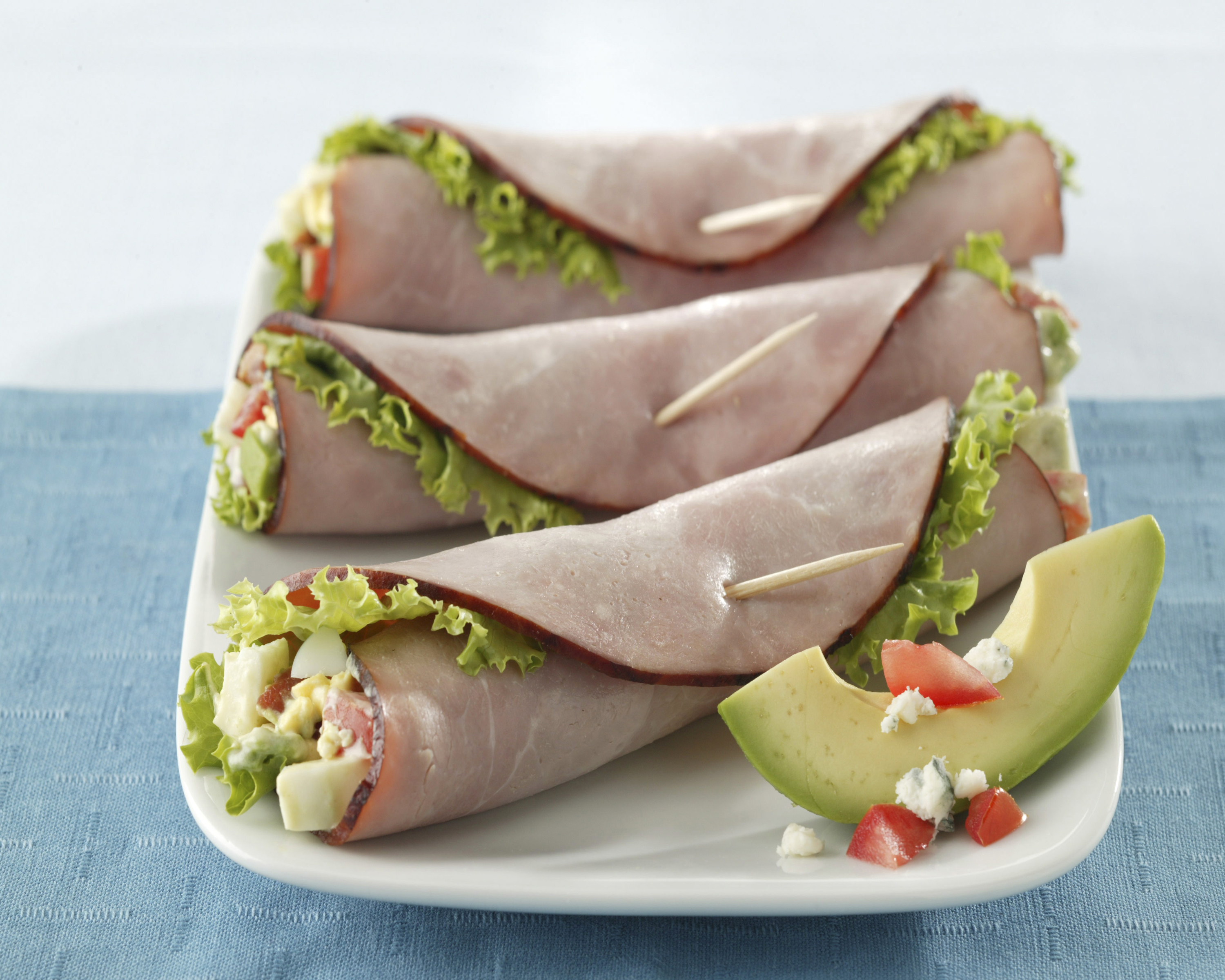 Serves 4
Ingredients
12 slices ham (thinly sliced)
2 slices bacon (crisp-cooked, drained, crumbled)
1/4 cup mayonnaise
1 teaspoon dijon mustard
2 eggs (hard-cooked, chopped)
1/2 avocado (small, chopped)
1 roma tomato (seeded and chopped)
2 ounces blue cheese (crumbled)
leaf lettuce
leaf lettuce
romaine
Instructions
Combine mayonnaise and mustard in a medium bowl.
Fold in eggs, avocado, tomato, blue cheese and bacon until combined. Set aside.
Layer each ham slice with some of the lettuce. Place a heaping tablespoon of the egg mixture at one end of each slice.
Starting at the end with the filling, roll up each ham slice. Secure with a wooden pick.
Taste of the Tailgate https://tasteofthetailgate.com/wordpress/