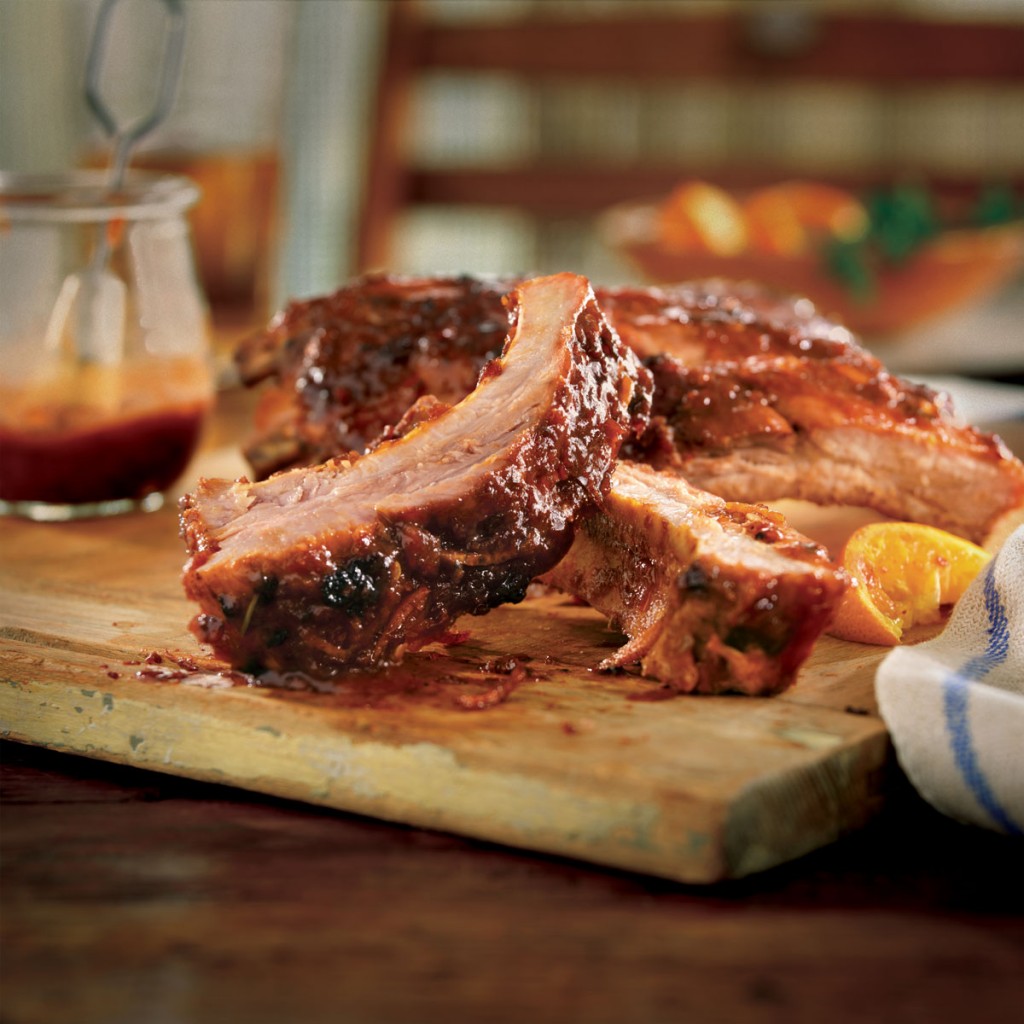 Saucy Chili-Orange Pork Back Ribs
2014-08-12 15:00:56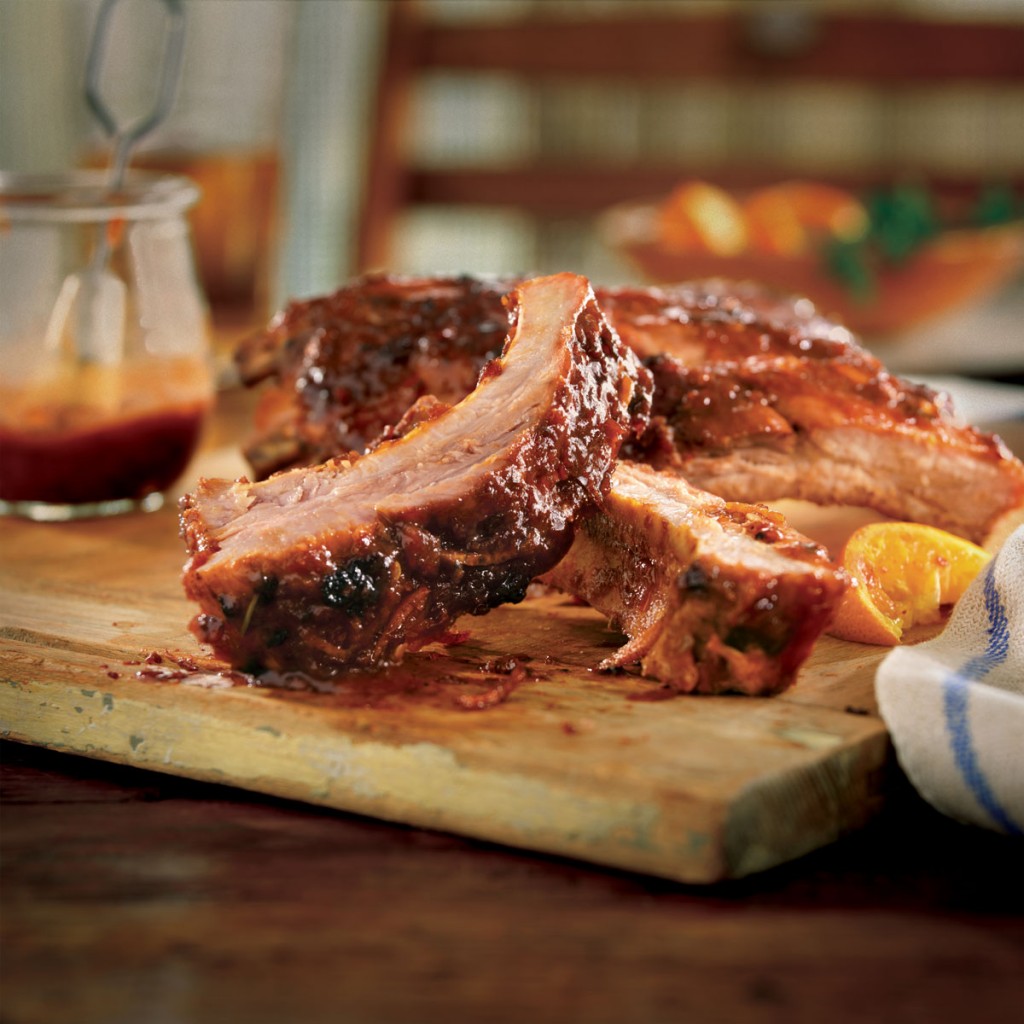 Serves 4
Ingredients
4 pounds pork back ribs
1 1/2 cups orange juice, OR apple juice
1/2 cup chili sauce
2 tablespoons hoisin sauce
1 tablespoon orange rind, grated
1 tablespoon hot pepper sauce, (or to taste) 2 teaspoons brown sugar, firmly packed
Instructions
Place ribs in a 4 to 5 quart dish. Add orange juice and cover. Marinate 30 to 60 minutes. Combine chili sauce, hoisin sauce, orange rind, hot sauce and brown sugar in a small bowl. Prepare a medium fire in charcoal grill or preheat one side of gas grill to medium.
Remove ribs from dish and pat dry. Place ribs on grill and grill with indirect heat about 1 1/2 to 2 hours or until tender, brushing with sauce several times during the last 20 minutes of grilling.
Serving Suggestions
Give your grill something to get fired up about. Enjoy these little sweet and a bit spicy ribs with vegetable kabobs and coleslaw.
Nutrition
Calories: 873 calories
Protein: 52 grams
Fat: 62 grams
Sodium: 818 milligrams
Cholesterol: 245 milligrams
Saturated Fat: 23 grams
Carbohydrates: 22 grams
Fiber: 3 grams
Taste of the Tailgate https://tasteofthetailgate.com/wordpress/