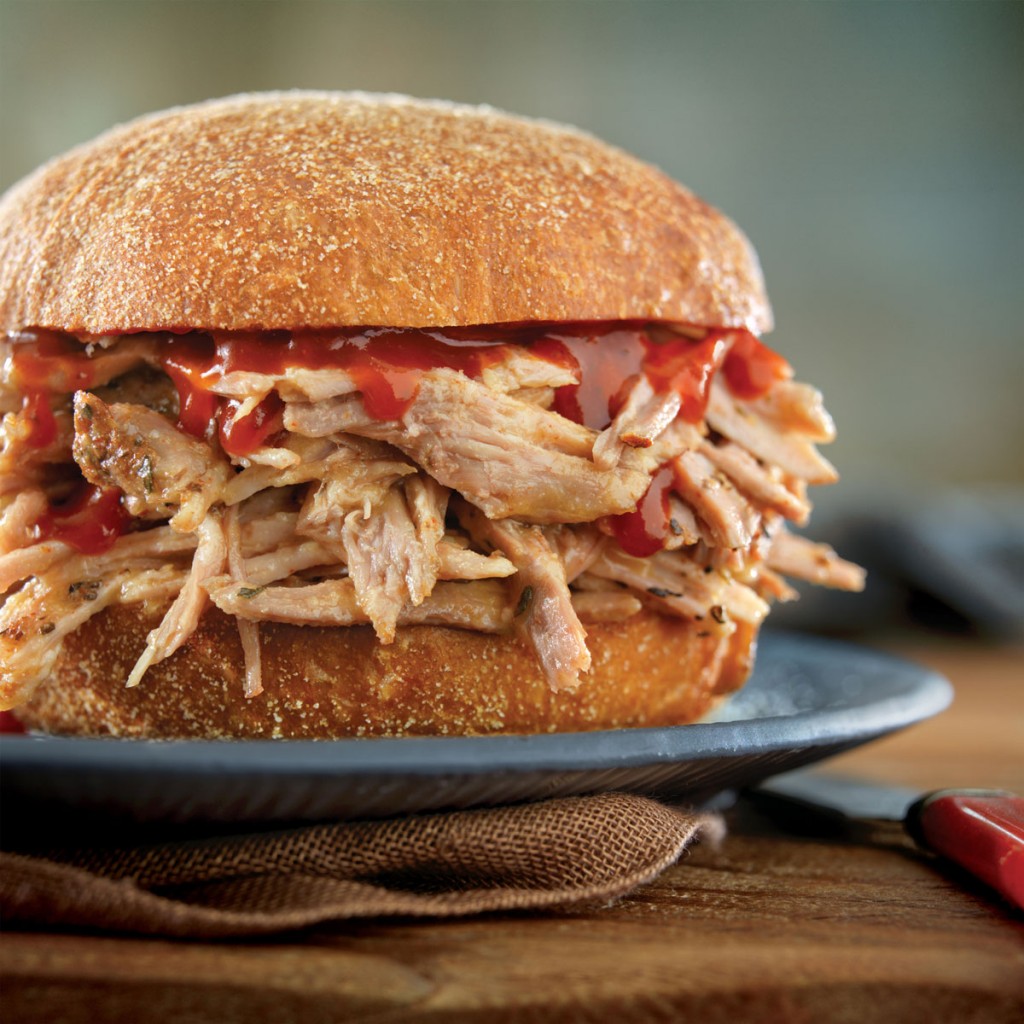 Perfect Pulled Pork
2014-08-08 15:39:36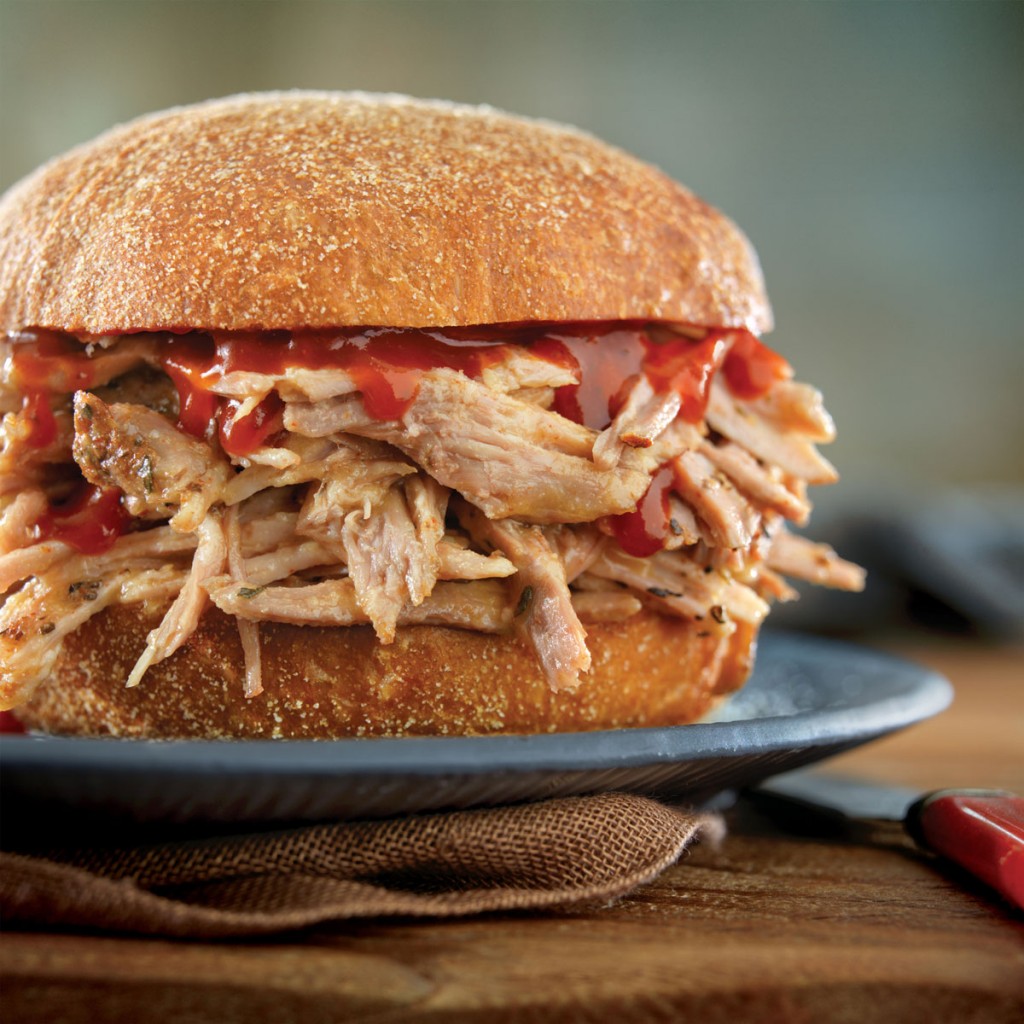 Serves 16
Ingredients
5 pound boneless blade pork roast
1 1/2 teaspoons smoked paprika
2 teaspoons black pepper
1 teaspoon cayenne
1 teaspoon dried thyme
1 teaspoon garlic powder
1/2 teaspoon salt
1 cup water
Soft sandwich buns
Instructions
Combine all the seasonings in a small bowl and rub evenly over roast. Place meat in a 6-quart slow cooker. Add water. Cover and cook on LOW for 6-8 hours or HIGH for 4-5 hours or until pork is very tender.
Remove pork to a large cutting board or platter and let rest for 10-15 minutes. Pull, slice or chop to serve. Serve in buns with barbecue sauce.
Serving Suggestions
Bring the flavor of pulled pork to your slow cooker. Add your favorite bottled barbecue sauce and nothing could be simpler. Serve with baked beans, coleslaw, and potato chips.
Nutrition
Calories: 210 calories
Protein: 28 grams
Fat: 10 grams
Sodium: 170 milligrams
Cholesterol: 95 milligrams
Saturated Fat: 3 grams
Carbohydrates: 1 grams
Fiber: 0 grams
Taste of the Tailgate https://tasteofthetailgate.com/wordpress/