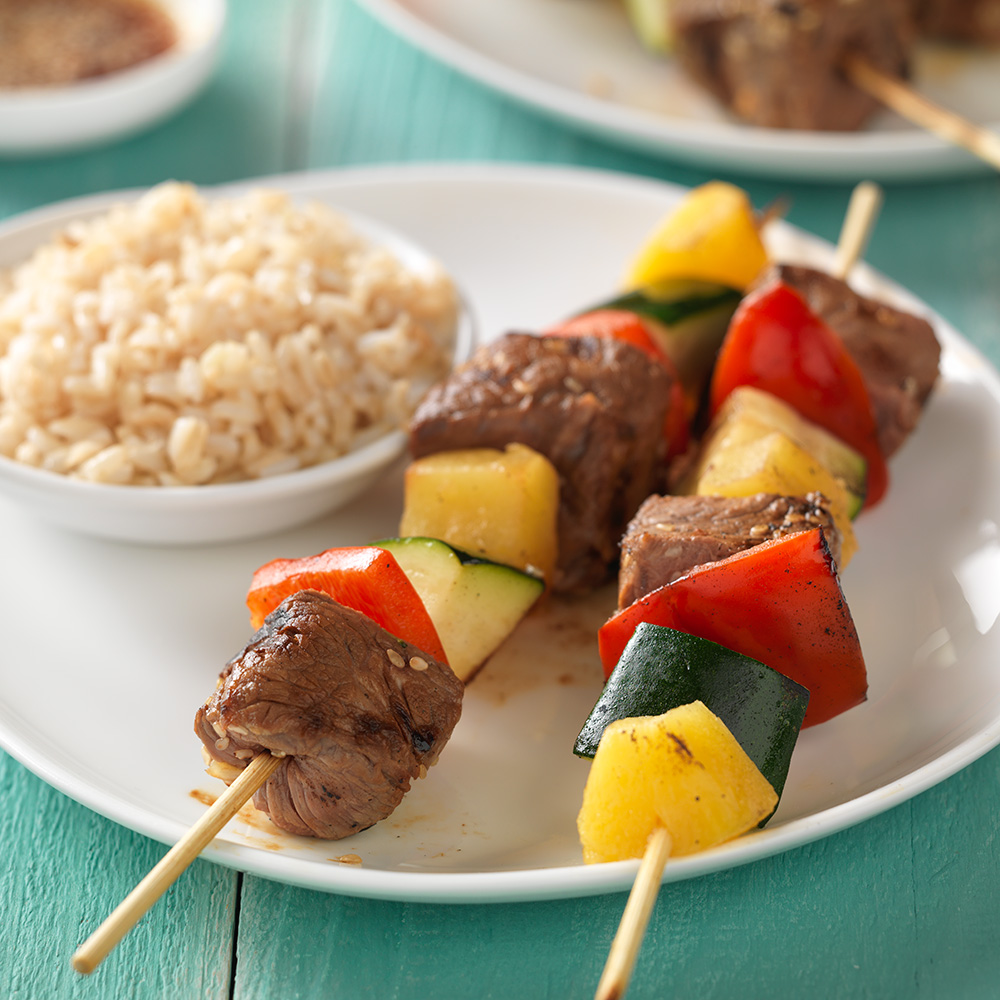 Sweet Sesame Glazed Beef Kabobs
2017-08-31 15:32:01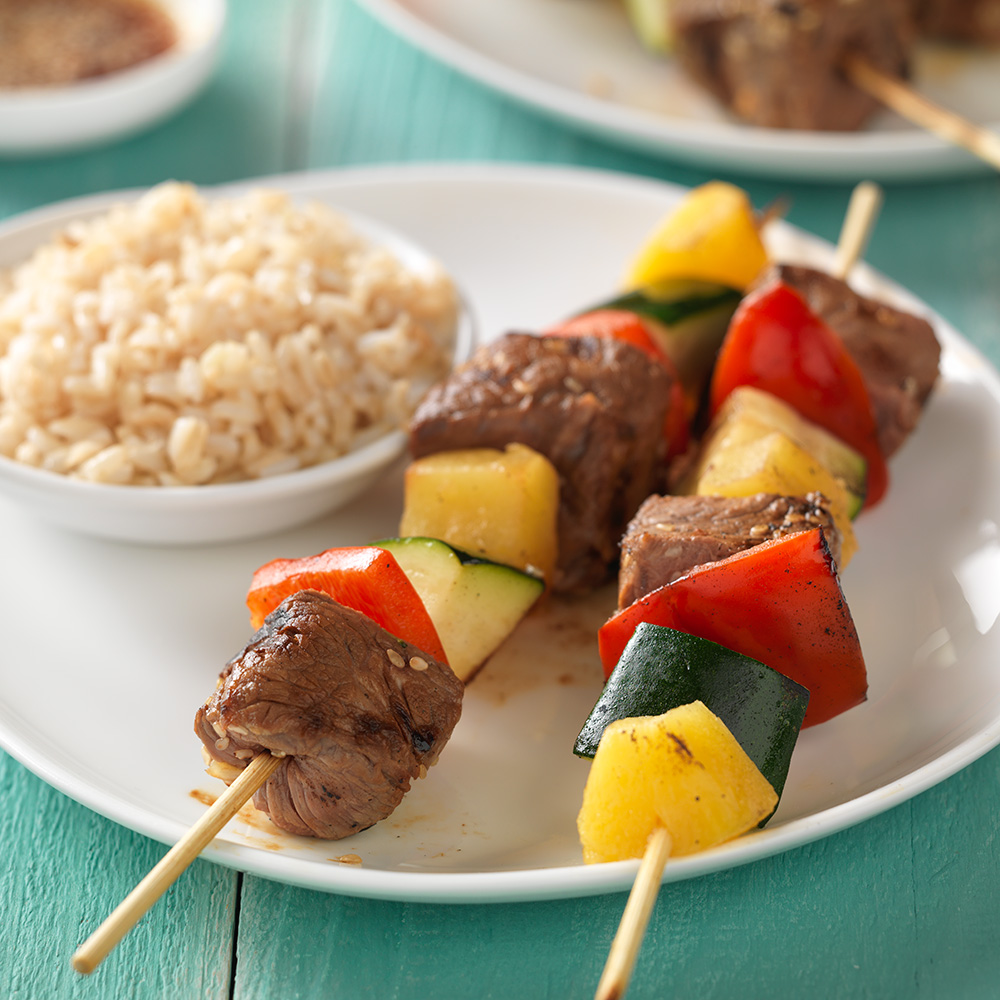 Serves 4
Ingredients
1 pound beef Top Sirloin Steak Boneless, cut 1 inch thick
1 medium red bell pepper, cut into 1-inch pieces
1 medium zucchini, cut lengthwise in half, then crosswise into 1-inch pieces
16 canned pineapple chunks, drained
Salt and pepper
Uncooked quick-cooking brown rice
Marinade
3 large cloves garlic, minced
2 tablespoons sesame seeds
2 tablespoons fresh lime juice
2 tablespoons honey
2 tablespoons soy sauce
Instructions
Cut beef steak into 1-1/4-inch pieces. Combine marinade ingredients in a small bowl. Remove and reserve 1/4 cup in a microwave-safe measuring cup. Place beef and remaining marinade in food-safe plastic bag; turn steak to coat. Close bag securely and marinate in refrigerator 30 minutes to 2 hours.
Remove steak from marinade; discard marinade. Alternately thread beef, bell pepper, zucchini and pineapple evenly onto eight 10-inch metal skewers.
Place the kabobs on a grid over medium, ash-covered coals. Grill, covered, 8 to 10 minutes (over medium heat on preheated gas grill, covered, 9 to 11 minutes) for medium rare (145°F) to medium (160°F) doneness, turning once. Season with salt and pepper, as desired.
Meanwhile, prepare rice according to microwave package directions.
Place the reserved marinade in the microwave. Microwave on HIGH 30 to 60 seconds or until hot and just beginning to bubble; stir after heated.
Serve the kabobs over the rice. Drizzle with the heated marinade.
Nutrition Information (per serving)
352 calories
7 g fat (2 g saturated fat, 2 g monounsaturated fat)
49 mg cholesterol
294 mg sodium
40 g carbohydrate
3.4 g fiber
31 g protein
9.5 mg niacin
0.8 mg vitamin B6
1.5 mcg vitamin B12
2.8 mg iron
31.1 mcg selenium
5.3 mg zinc
Taste of the Tailgate https://tasteofthetailgate.com/wordpress/