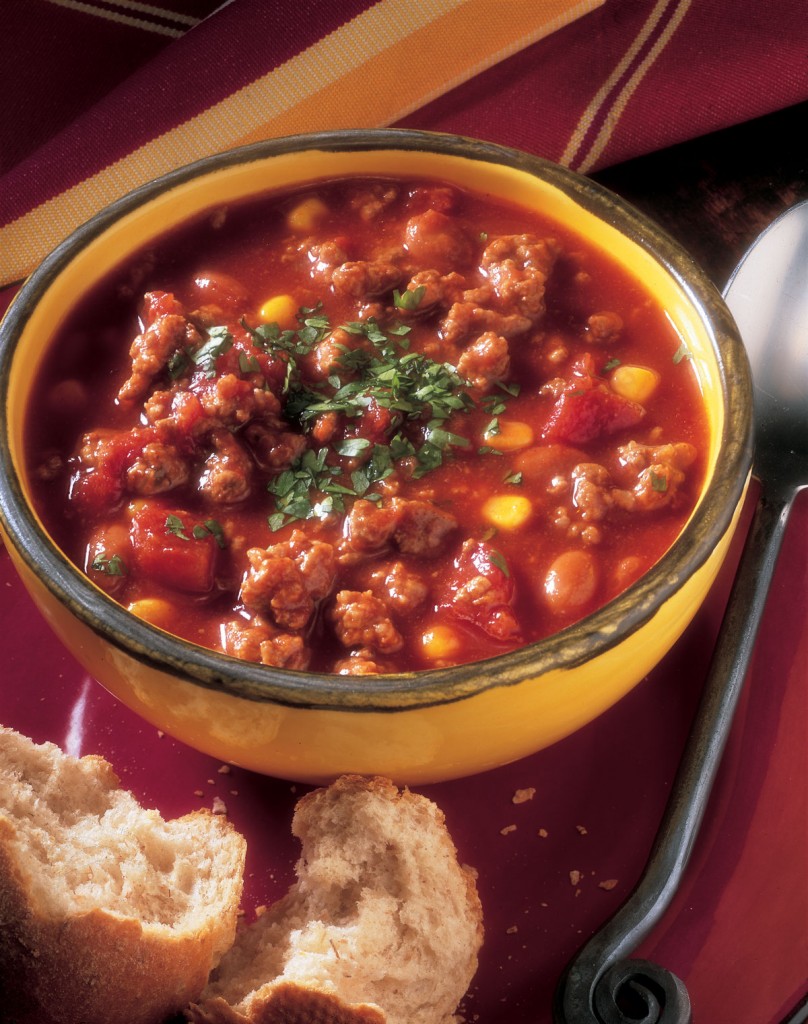 CHILI BEEF EXPRESS
2014-08-08 15:22:50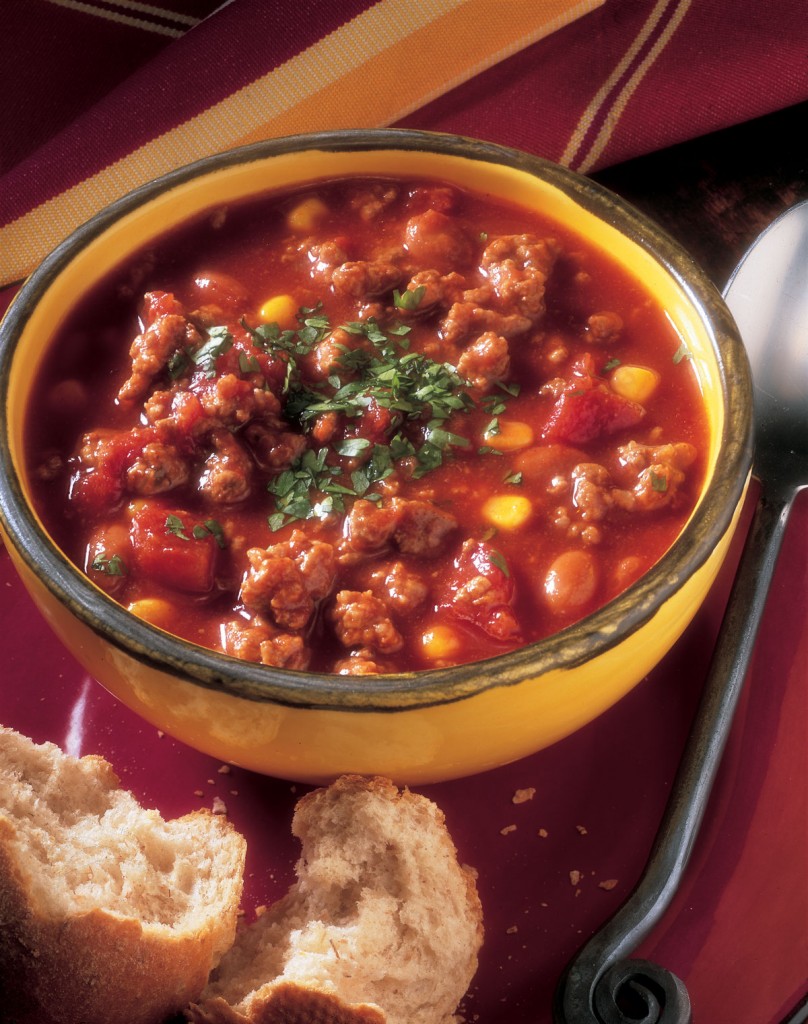 Ingredients
1 pound Ground Beef (95% lean)
1/4 teaspoon salt
1/4 teaspoon pepper
1 can (15-1/2 ounces) chili beans in chili sauce, undrained
1 can (14-1/2 ounces) chili-style chunky tomatoes, undrained 1 cup frozen corn
2 tablespoons chopped fresh cilantro
Instructions
Heat large nonstick skillet over medium heat until hot. Add Ground Beef; cook 8 to 10 minutes, breaking into 3/4-inch crumbles and stirring occasionally. Remove from skillet with slotted spoon. Pour off drippings from skillet; return beef to skillet and season with salt and pepper.
2. Stir in beans, tomatoes and corn; bring to a boil. Reduce heat; cover and simmer 10 minutes. Sprinkle with cilantro before serving.
Test Kitchen Tips
Cooking times are for fresh or thoroughly thawed Ground Beef. Ground Beefshould be cooked to an internal temperature of 160°F. Color is not a reliable indicator of Ground Beef doneness.
Notes
Nutrition information per serving: 331 calories; 8 g fat (3 g saturated fat; 3 g monounsaturated fat); 76 mg cholesterol; 1164 mg sodium; 33 g carbohydrate; 7.9 g fiber; 32 g protein; 6.9 mg niacin; 0.4 mg vitamin B6; 2.3 mcg vitamin B12; 4.6 mg iron; 18.3 mcg selenium; 6.3 mg zinc.
This recipe is an excellent source of fiber, protein, niacin, vitamin B6, vitamin B12, iron, selenium and zinc.
Taste of the Tailgate https://tasteofthetailgate.com/wordpress/
[/vc_column_text][/vc_column][/vc_row]