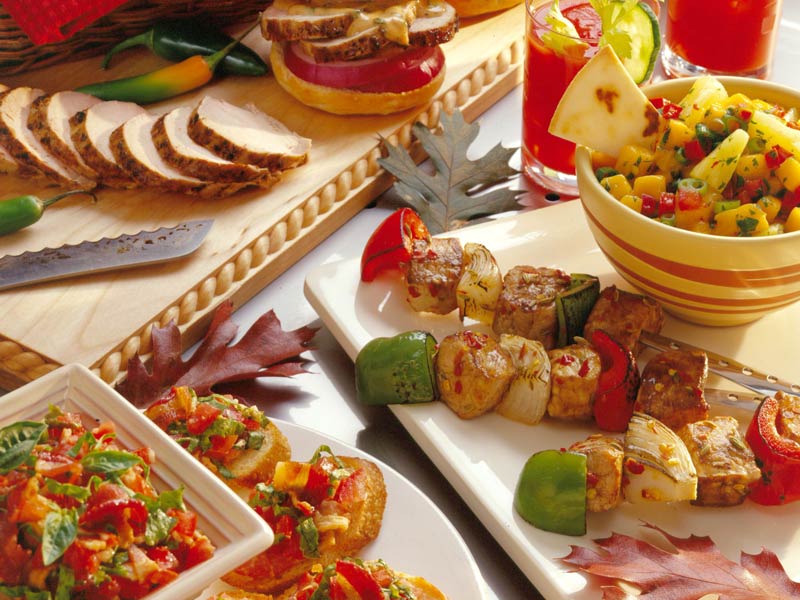 Kick-Off Kabobs
2015-08-28 17:37:00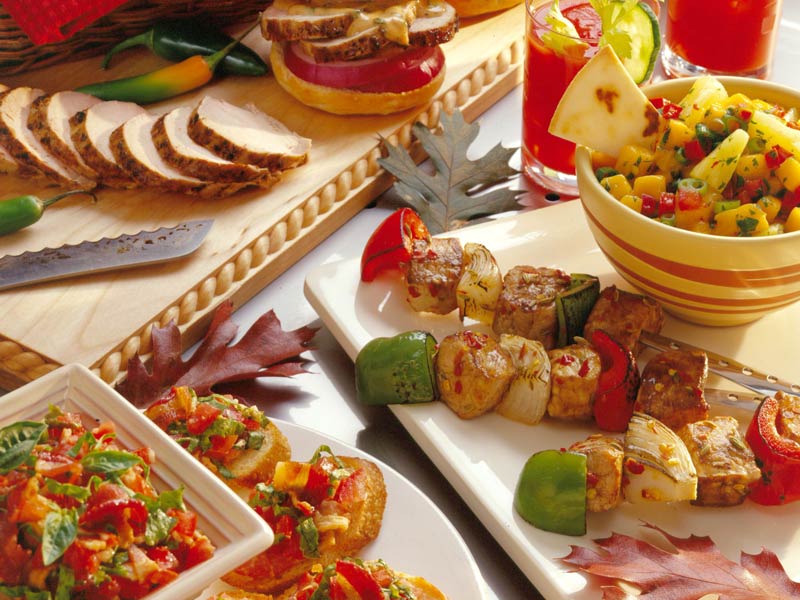 Ingredients
2 pounds boneless pork chops, cut into 1-inch cubes
1 cup Italian dressing
2 tablespoons red pepper flakes, crushed
1 tablespoon fennel seed
1 large red bell pepper, cut into 1-inch pieces
1 large green bell pepper, cut into 1-inch pieces
1 large onion, cut into 1-inch pieces
24 6-inch wooden skewers, (soak in water for 30 minutes before using)
Instructions
Place pork cubes in resealable plastic bag; add salad dressing, red pepper flakes and fennel seed. Seal bag; refrigerate for at least 1 hour to overnight to marinate pork. When ready to cook, thread pork, peppers and onion on skewers. Discard marinade. Place kabobs on greased broiler pan and broil 5 inches from heat, or grill over medium-hot coals, for about 5 minutes per side.
Makes 24 appetizers.
Tailgate Tip: If tailgating at the stadium, thread pork and vegetables on skewers at home, and store in plastic containers in a portable cooler until ready to grill.
Notes
Make these quick and easy, spicy Italian kabobs to kick-off your tailgate. Great for a game day appetizer party. Serve along with Bacon, Lettuce and Tomato Brushetta, Tailgaters Tenderloin Sandwiches, Pineapple-Mango Salsa with Baked Flour Tortilla Chips and Ham and Cherry Roll-ups.
Taste of the Tailgate https://tasteofthetailgate.com/wordpress/