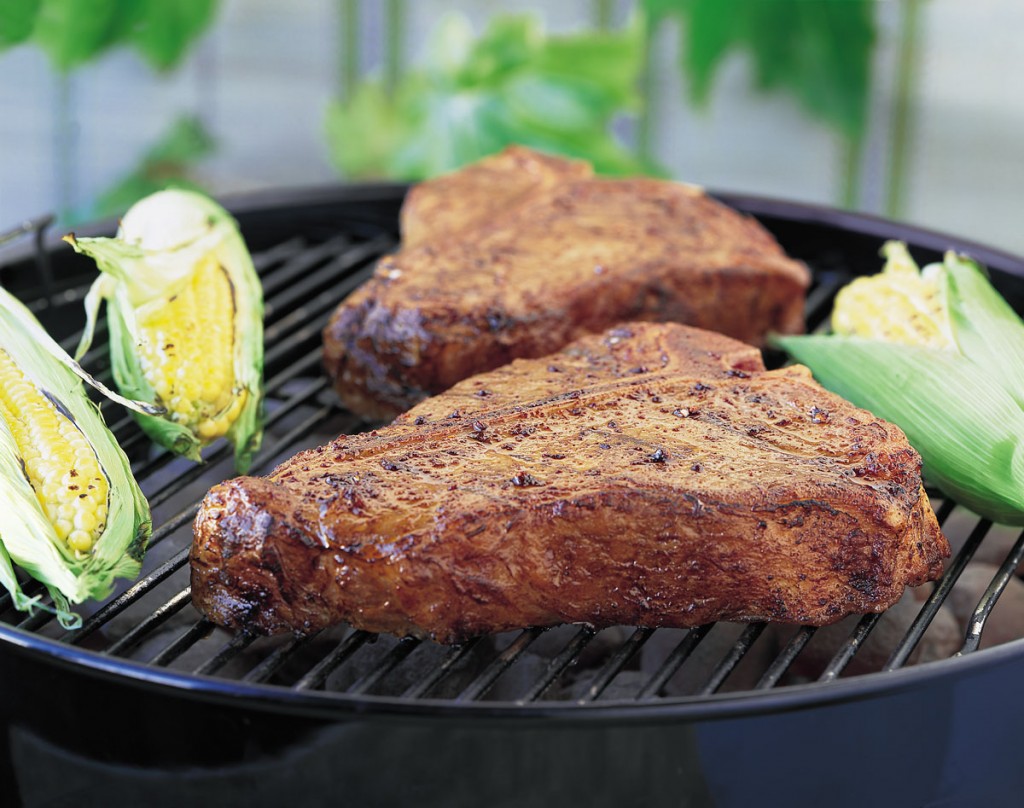 Grilled T-Bone Steaks with BBQ Rub
2014-08-08 13:06:58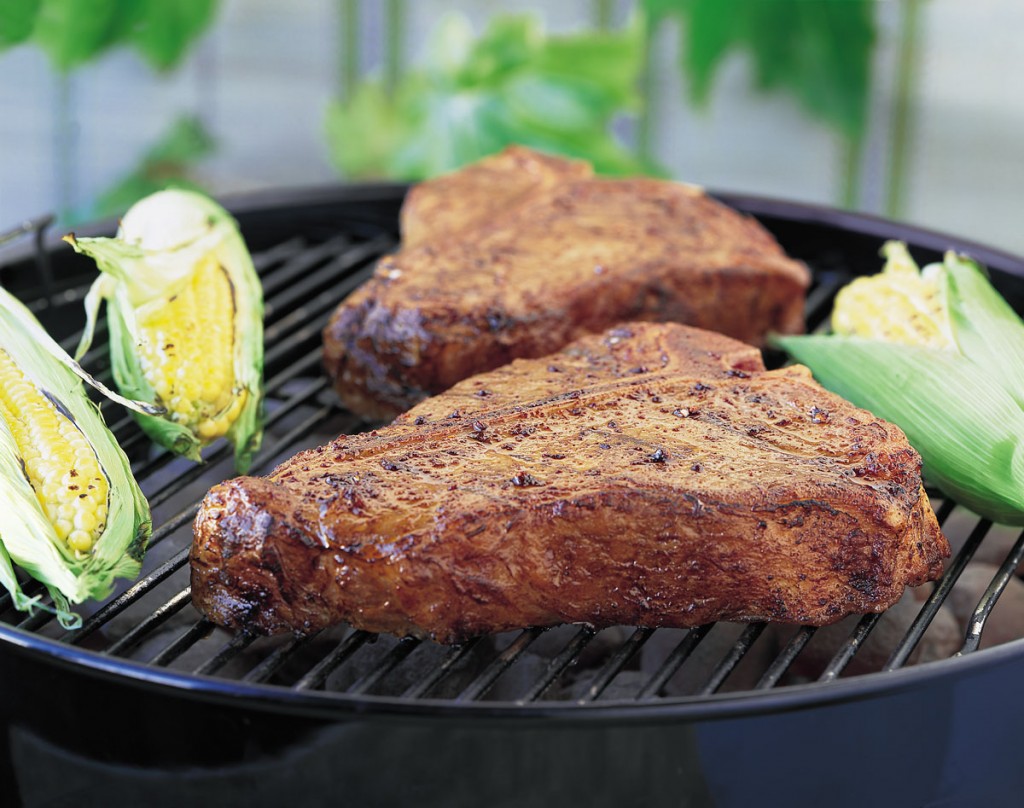 Ingredients
2 to 4 beef T-Bone or Porterhouse Steaks, cut 1 inch thick (about 2 to 4 pounds) Salt
BBQ Rub
2 tablespoons chili powder
2 tablespoons packed brown sugar 1 tablespoon ground cumin
2 teaspoons minced garlic
2 teaspoons cider vinegar
1 teaspoon Worcestershire sauce 1/4 teaspoon ground red pepper
Instructions
Combine BBQ Rub ingredients; press evenly onto beef steaks.
Place steaks on grid over medium, ash-covered coals. Grill, covered, 11 to 16 minutes (over medium heat on preheated gas grill, 15 to 19 minutes) for medium rare (145°F) to medium (160°F) doneness, turning occasionally. Remove bones and carve steaks into slices, if desired. Season with salt, as desired.
Test Kitchen Tips
To broil, place steaks on rack in broiler pan so surface of beef is 3 to 4 inches from heat. Broil 15 to 20 minutes for medium rare to medium doneness, turning once.
NUTRITIONAL INFORMATION
Nutrition information per serving: 275 calories; 11 g fat (4 g saturated fat; 5 g monounsaturated fat); 61 mg cholesterol; 189 mg sodium; 11 g carbohydrate; 1.3 g fiber; 3 g protein; 5.5 mg niacin; 0.4 mg vitamin B6; 2.4 mcg vitamin B12; 5.2 mg iron; 10.8 mcg selenium; 5.5 mg zinc.
This recipe is an excellent source of niacin, vitamin B6, vitamin B12, iron and zinc; and a good source of selenium.
Taste of the Tailgate https://tasteofthetailgate.com/wordpress/