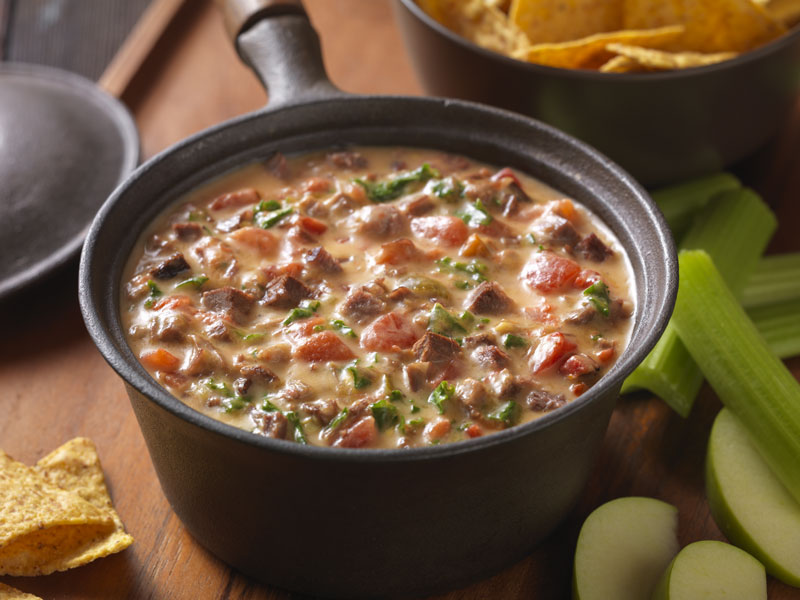 Beef and Kale Queso Fundido
2015-08-31 12:18:11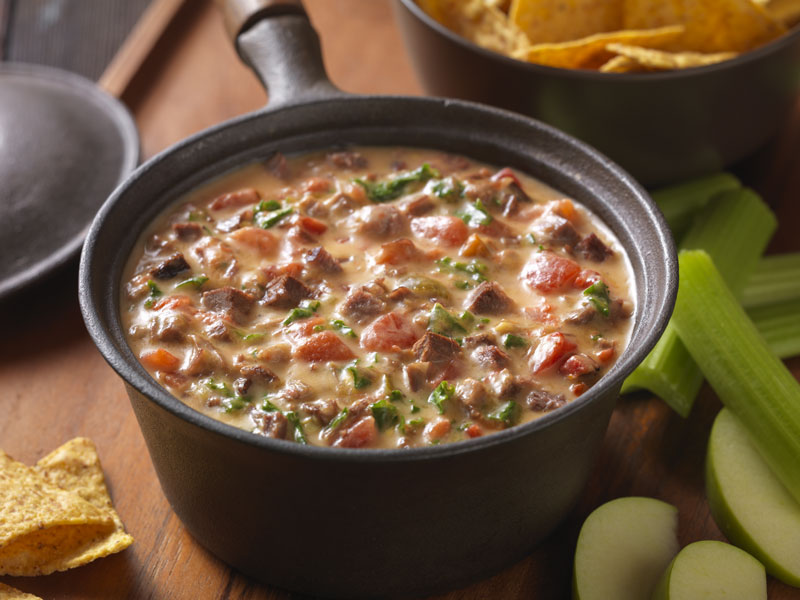 Serves 8
Ingredients
8 ounces cooked (leftover) beef Pot Roast, finely chopped, (about 1-1/2 cups)
1 can (10 ounces) diced tomatoes with mild green chilies, undrained
1/2 cup beer
2 cups shredded regular or reduced-fat Mexican cheese blend
1 tablespoon cornstarch
1 cup finely chopped kale leaves

Serving Suggestions: 
Tortilla chips, celery sticks, carrot sticks, apple slices, pita wedges, toasted baguette slices
Instructions
Combine tomatoes and beer in medium saucepan; bring to a boil over medium heat. Meanwhile, toss cheese with cornstarch until coated.
Reduce heat to low; cook 3 to 6 minutes, adding cheese mixture, 1/2 cup at a time, and stirring constantly until cheese is melted. Do not boil.
Stir in beef and kale; continue cooking 3 to 5 minutes or until beef is heated through, stirring frequently. Pour into serving dish. Serve immediately with serving suggestions, as desired.
Notes
This recipe is an excellent source of protein and niacin; and a good source of vitamin B12, selenium and zinc.
Taste of the Tailgate https://tasteofthetailgate.com/wordpress/