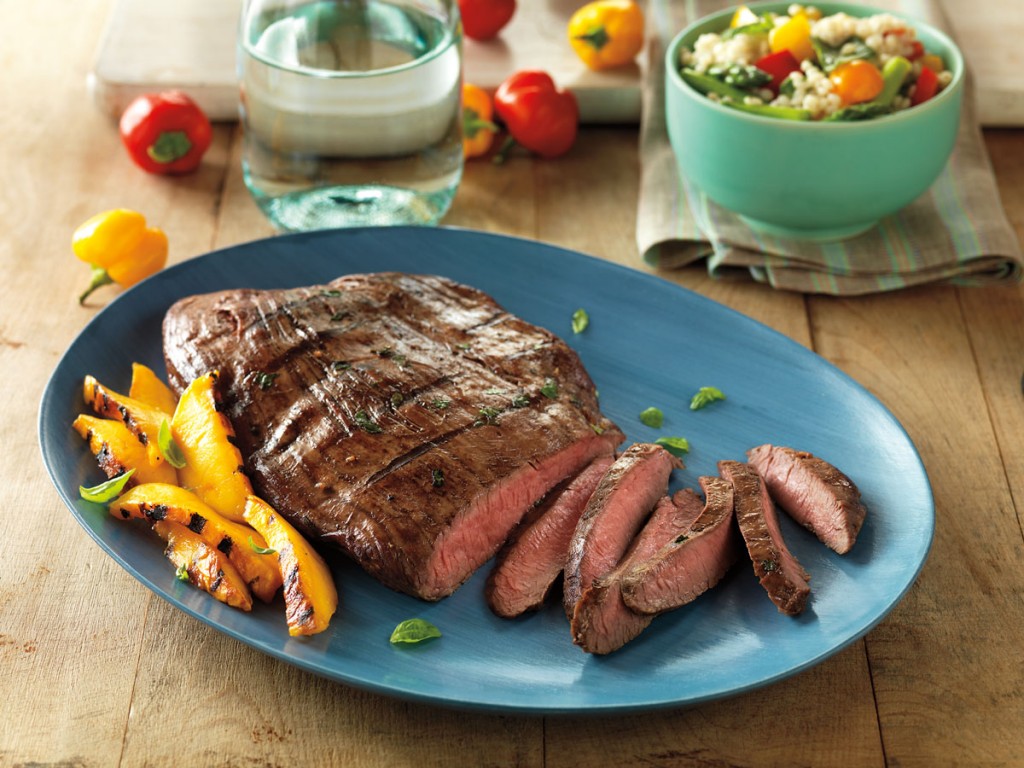 Balsamic Marinated Flank Steak
2014-08-08 12:24:06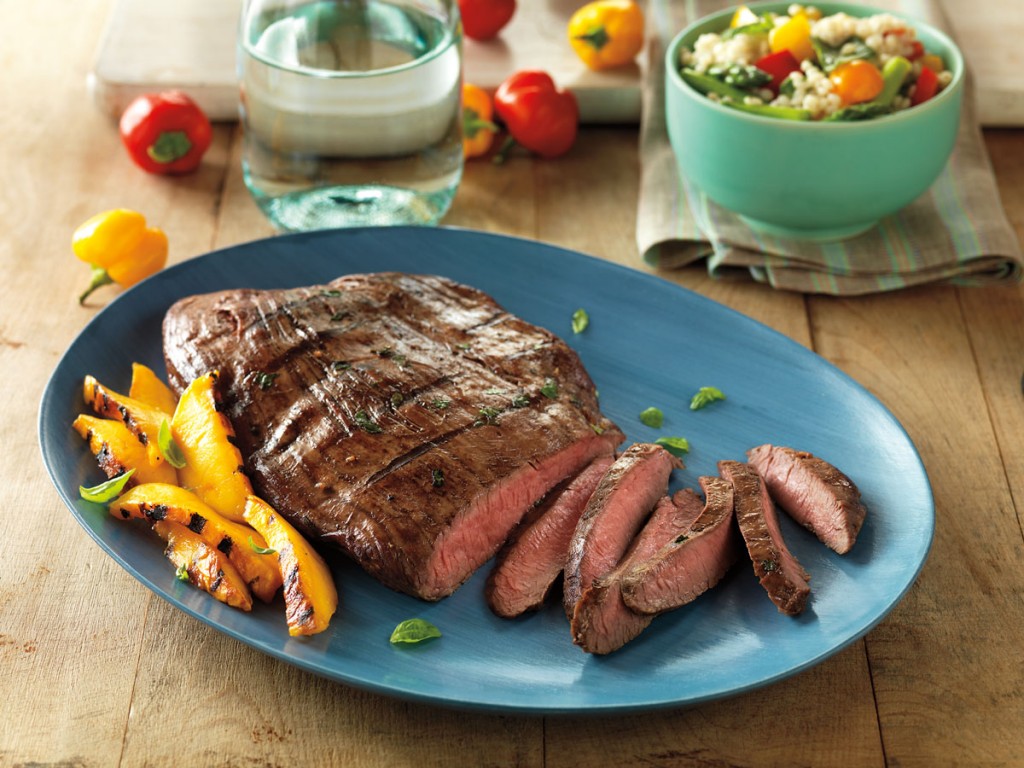 INGREDIENTS
1 beef Flank Steak (about 1-1/2 pounds)
Salt & pepper
Balsamic Marinade
1/4 cup balsamic vinegar
2 tablespoons olive oil
1 tablespoon chopped fresh basil
1 1/2 teaspoons Dijon-style mustard
1 clove garlic, minced
1/2 teaspoon sugar
Instructions
Combine marinade ingredients in small bowl. Place beef steak and marinade in food-safe plastic bag; turn steak to coat. Close bag securely and marinate in refrigerator 6 hours or as long as overnight, turning occasionally.
Remove steak from marinade; discard marinade. Place steak on grid over medium, ash-covered coals. Grill, covered, 11 to 16 minutes (over medium heat on preheated gas grill, 16 to 21 minutes) for medium rare (145°F) to medium (160°F) doneness, turning occasionally.
Season steak with salt and pepper, as desired. Carve steak crosswise into thin slices.
Nutrition information per serving
183 calories;
9 g fat (3 g saturated fat; 4 g monounsaturated fat);
42 mg cholesterol;
66 mg sodium;
1 g carbohydrate;
0 g fiber;
24 g protein;
6.8 mg niacin;
0.5 mg vitaminB6;
1.4 mcg
vitamin B12;
1.5 mg iron;
27.2 mcg selenium;
4.3 mg zinc.
This recipe is an excellent source of protein, niacin, vitamin B6, vitamin B12, selenium and zinc.
Taste of the Tailgate https://tasteofthetailgate.com/wordpress/